The INDUCE 4.0 project consortium consists of 7 partners from 6 countries (Romania, Poland, Portugal, Germany, Bulgaria, Cyprus), whose selection was based upon the following criteria:
Relevant expertise and background to the project activities
Diversity of organizations
Participation in EU projects
Geographical scope and linguistic diversity of the consortium
Dissemination capacity
Partner organizations are highly diverse and hence will bring complementary knowledge which is required due to the interdisciplinarity of the project topic.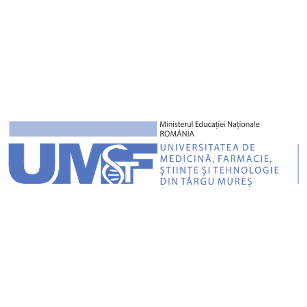 Contact Person
Liviu Moldovan – Vicerector Industrial Engineering and Management Department
E: liviu.moldovan@umfst.ro
T: 0040 740 498427
University of Medicine, Pharmacy, Sciences and Technology of Tîrgu Mureș - UMFST, Romania
University of Medicine, Pharmacy, Sciences and Technology of Tîrgu Mureș – UMFST, part of Romania's education system, is a state institution for higher education and vocational training created in 1961 with a tradition of 56 years which educates over 4000 students at present supported by 287 employees. It has been created as a result of the need of specialists in Mures region.
Inside UMFST operates the Continuous Education Centre oriented on development of activities related to the classical educational programs through complex initial and continuing vocational training, as a vocational training institute at tertiary level, which has an important mission: to contribute to the initial and continuous training of specialists in various fields demanded by the labour market.
UMFST has more than 20 years of experience in implementing EU funded projects, including projects in the field of lifelong learning and development of educational technologies e-learning/b-learning/m-learning. UMFST is also accredited with the Erasmus Charter for Higher Education 2014-2012.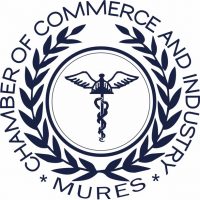 Contact Person
Steluta Maria Bataga – Executive Director Management Department
str. Primariei, nr. 1 540026, Targu Mures, Romania
E: programe@cciams.ro
T: 0040 265 269218
Camera de Comerț și Industrie a Județului Mureș - CCIM, Romania
CCIM was founded in 1990 as a non-governmental, self-sustaining organization, of public utility, which supports the interests of the business community from Mures County.
Mures County makes an important share of the national industrial production (overall 8th position in the country out of 41 counties). The industry of Mures Country is characterized by a variety of manufacturing industries which are of national importance.
CCIM also acts as an adult education and continuing VET provider, aiming to offer training courses that constantly boost skills and employability in order to meet the needs of the labour market. As continuing VET provider, in cooperation with local businesses, CCIM organises qualification courses that meet sector specific labour market needs in industries like wood processing, furniture manufacturing, automotive industry, ready-made clothes manufacturing, food industry, catering and commerce).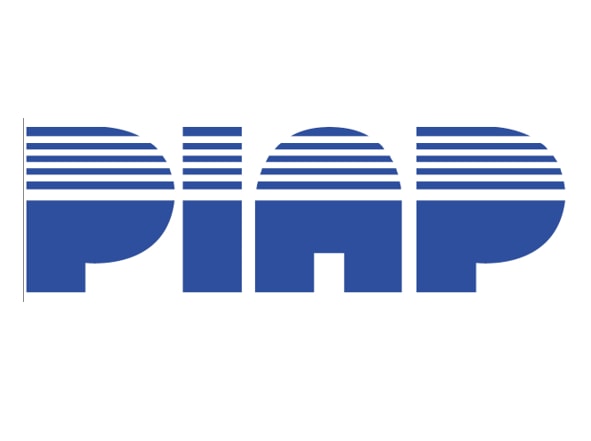 Contact Person
Michał Smater – Project Manager, Measuring Systems Division Department
Aleje Jerozolimskie 202 02 486, Warsaw, Poland
E: piap@piap.pl
T: 0048 228 740164
Industrial Research Institute For Automation And Measurements – PIAP, Poland
Industrial Research Institute for Automation and Measurements (PIAP) is a public research institute, which belongs to the Top Ten of Polish research institutes, developing new technologies. PIAP was established in 1965 as a national institute which basic task was preparing and implementing new technologies, automation systems, production plant and specialist measuring equipment in various branches of industry.
At present, PIAP's activities are focused in the following fields: 
a)automation and robotization of production processes, b) automation of transport between operation stands, c) quality control systems with use of video technique, d) machine learning solutions (artificial intelligence), e) mobile robots used for special purposes, f) industrial measurement systems, g) specialist measuring and inspection equipment, h) car recycling.
Also important for PIAP activities are Training and Education. PIAP organizes different trainings to industry, technical schools and their students.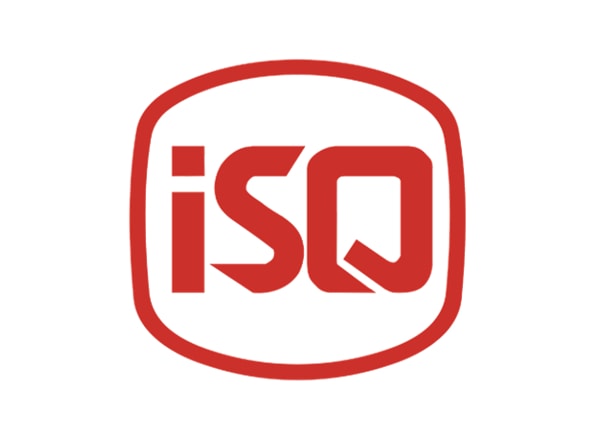 Contact Person
Catarina Miranda – R&D+i Unit Coordinator, Training Department
Taguspark Avenida Professor Dr Cavaco Silva 33 Talaide 2740 120, Porto Salvo, Portugal
E: cimiranda@isq.pt
T: 0035 121 423 4045
Institute for Technology and Quality – ISQ, Portugal
The Institute for Technology and Quality (ISQ) is a private, non-profit and independent technological institution founded in 1965, currently running operations in more than 40 countries across the world (EU, Eastern Europe, Africa, Americas and Asia), offering its experience in technical inspections, technical assistance for engineering projects, consultancy services and training activities, supported by transversal research and development activities and by 16 accredited laboratories. ISQ has 1400 employees worldwide, of which 780 in Portugal and 55% are with higher education.
Research & Development and Innovation is one of the key success factors in the history of ISQ throughout almost 50 years of existence. ISQ has carried out more than 400 international R & D in collaboration with more than 1200 national and international partners, both industrial and academic, ISQ promotes technology transfer for the industry, thereby contributing for "in-country value" throughout the world.
With more than 25 years of experience of participation in EU funded projects, ISQ as a whole has promoted or participated in over 500 projects, including projects in the field of lifelong learning, support to SMEs and human capital development.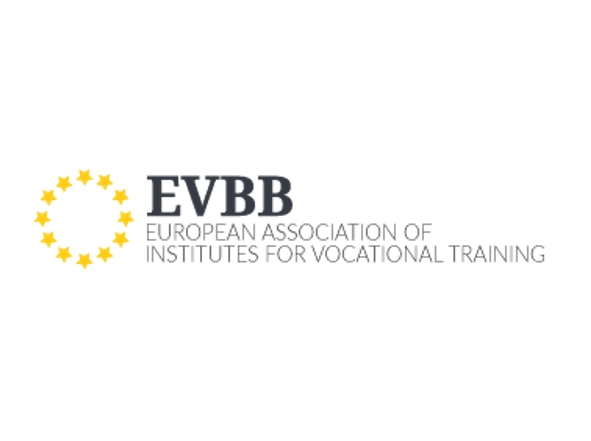 Contact Person
Andreas Koth – International Project Manager, International Projects Department
Hegelstrasse 2 39104, Magdeburg, Germany
E: Andreas.koth@evbb.eu
T: 0049 (0) 351 215 239 0
European Association of Institutes for Vocational Training - EVBB, Germany
The European Association of Institutes for Vocational Training (EVBB) is a European umbrella association whose members are associations, coordinating institutes of education and educational providers at a national, regional and local level.
The objective work done by the EVBB is the qualitative improvement of vocational education and training in European countries and an increase in the efforts being carried out in education at a European level.
EVBB closely cooperates with European Vocational Training Association (EVTA) and organises annual international conferences visited by VET stakeholders from all across Europe. In 2016, the annual international conference was visited by over 160 stakeholders.
EVBB is part of the expert group of GD Employment, Social Affairs and Inclusion and are thus well-established and committed partner as European network defending the interests of European VET providers.
Contact Person
Admira Boshnyaku – Senior Expert EU projects and Programmes
Racho Petkov Kazandzhiata Ulica 8 Adora Business Center 1166, Sofia, Bulgaria
E: aboshnyaku@ecq-bg.com
T: 00359 2975 34 71
European Center for Quality - ECQ, Bulgaria
European Center for Quality Ltd. is a modern consulting company founded in 2001. The company is specialized in two spheres – development and management of projects under different EU programmes and in development and implementation of international standards for quality management. The company works in close cooperation with a number of foreign partners, among which are educational institutions and universities, qualification centers, non-governmental organizations, consulting companies, etc. ECQ is experienced in training SME managers and employees in the application of different quality standards.
Our image of a reliable partner is founded upon professional consultancy experience of 12 years in cooperation with municipalities, associations, chamber of commerce, research centers, enterprises, educational centres, NGOs, etc. Since its establishment ECQ Ltd. has developed, implemented and / or supported the realization of projects for more than 70 enterprises, more than 13 municipal projects and over 15 projects under Lifelong learning programme (including centralised key action 4).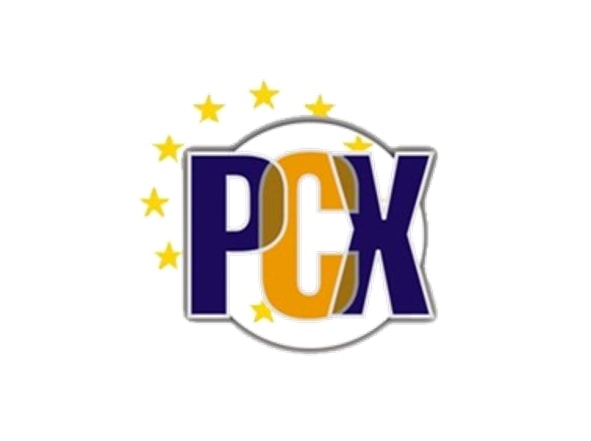 Contact Person
Yiannos Gregoriou – Project Manager
Korai 7, Theodoulou House 1, Sh.7-9 6010, Larnaca, Cyprus
E: info@pcxinfosys.eu
T: 00357 7000 32 32
Pcx Computers & Information Systems Ltd- PCX, Cyprus
PCX Computers & Information Systems Ltd was established in 1998 in the beginning of educational reformation due to Technology and World Wide Web development. The vision and life target of the founders and shareholders of the Company, with more than two decades experience in the field, is the spiritual and cultural technological development of Cyprus and the best positioning of the country in the world wide cultural and social map. 
The Company stakeholders has more than 20 years of activity in Cyprus and abroad in the new Technologies, Computers, Internet, Multimedia and their applications in Business Technology Solutions and in the Education and Training. The Company offers consulting services for Business Technology Solutions including the development of software. Moreover, a major activity of the company is the operation of its training centre. The training center, called Cybernet Zenon, is a part of the CYBERNET TRAINING CENTERS network (www.cybernet.ac.cy) with 15 branches around Cyprus. It's the biggest franchise training network in Cyprus.
PCX with its educational centre, CYBERNET Zenon, has placed as its objective the maintenance of avant-garde in the Training Sector in the Cypriot Market.