The third meeting of the EU project "iNduce 4.0" took place in Porto Salvo on September 12th, 2018. The meeting took place according to the project's schedule and aimed to facilitate the decision-making process of several tasks which are currently being developed.
All partner institutions from the iNduce 4.0 project were represented and the meeting was conducted smoothly and constructively.
The team was first greeted by UPM (Romania), which is the leader of the project and then by ISQ (Portugal), which was the hosting partner.
A situation point was made for each one of the tasks, where each of the leading institutions presented the advancements of each deliverable, followed by a thorough planning for the remaining activities in order to complete the final products as scheduled. All partners presented the Modules of the training material that they were in charge of, in order to cross the developed material. Also, there was a discussion regarding the quiz and the questions of the quiz that will be created at the end of the induce 4.0 training course. EVBB presented a conclusion of the proofreading of the learning structure and feedback on existing developed modules. PCX presented the Technical implementation of the interactive training portal. Last, there was also a discussion for the pilot tests that will take place by all partners (12 participants / country).
The meeting continued with processes regarding management and reporting, an Interim report, financial details, Dissemination issues and ended with the preparation of the partners' next steps.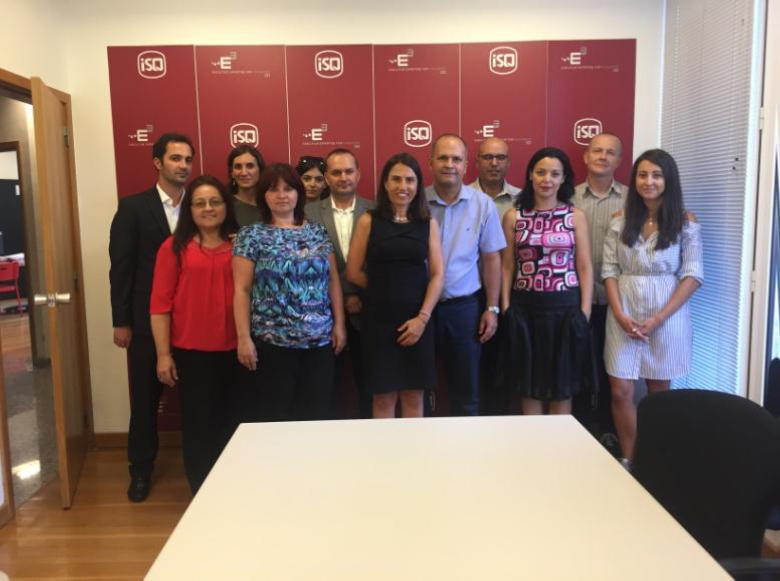 3rd project meeting in Porto Salvo, Portugal